Punky

Real Name

Valerie M. Rodriguez

Affiliation

TGWTG Wiki Staff

Contributions

Blogger
Wiki Staff

Website

Valerie M. Rodríguez(Born December 10, 1984) is a Puerto Rican, music and movie addict, a blogger. She's one of the founding members of the Chat Pack, the creator of Channel Awesome Twitter account and a member of the Wiki Staff.
ThatGuyWithTheGlasses
Punky found
That Guy With The Glasses
thanks to
the feud
between him and
The Angry Videogame Nerd
. She fell in love with the
Nostalgia Critic
reviews and decided to register to the site. She had written a few blogs about random things in her everyday life, and also did a review for the Nostalgia Chick contest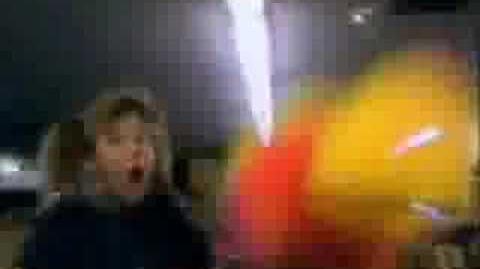 . She also appeared in the
TGWTG Users in 5 seconds
.
The ChatPack
She and other bloggers on the site, like Dan Rizzo, Rollo T, HopeWithinChaos, ThatChickWithTheGoggles and Coldguy (Just to name a few), liked to get together every night in the TGWTG chat room to talk about the site and other random topics. They decided to create the group called the ChatPack (name created by Rollo T) and talk every night on Skype about ideas and projects for the site.
Side Projects
Punky recently started writing for a site called Latina Lista were she talks about her experiences of living on an island. She also have her own blog called "Punky's Brain" where she reviews some of her favorite music, movies and talks about her everyday life. Also is a moderator on a Spanish gaming site called Wiisteria. Also is an Senior Associate Editor from GeekFeed a site dedicated for everything geeky, from tv to comics.
Channel Awesome Twitter
Punky is also the woman behind the Channel Awesome Twitter at @TGWTG. There, she updates the followers on the goings on at Channel Awesome by providing news of new episodes, news of contributor activity as well communications with the fanbase.
Punky's Daily Movie Experiment
On April 7th 2010, after realizing that she watches too many movies that her friends recommend to her, she started what she calls "her experiment" to review one movie per day for one year, taking suggestions from readers and friends. Her format is simple, she starts with saying who suggested the movie, follow by a spoiler free review, then her thoughts on the movie, if she will recommend this movie, her rating (thumbs up or down) and ending with a reminder to everyone to suggest movies by writing them on the comment section or by tweeting her.
| Episode Number | Movie | Date Released |
| --- | --- | --- |
| 1 | Donny Darko | April 9th, 2010 |
| | | |
On Real Life
Punky has a Bachelor degree on Communications and hopes to work at a TV station producing and writing a sitcoms. Right now is working as a freelancer with a Public Relations firm. She also wants to have her own production company, for independent movies.
Links