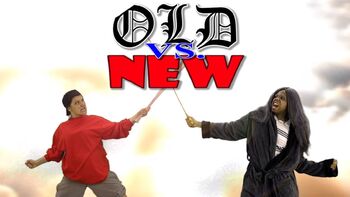 Old vs. New is a series of Nostalgia Critic episodes in which the Critic looks at two movies, the original and the remake, and through a series of five rounds, compares the two movies to see which one is the better version. In the prereboot episodes, whenever the critic declared which character or story element won a round, a clip would play of the loser from said round expressing displeasure. This was dropped in the post reboot episodes due to the skits providing more material to pad out the episode than before.
Episodes
Edit
Community content is available under
CC-BY-SA
unless otherwise noted.